Adrian Garff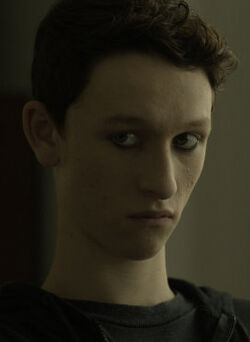 Relatives
Unnamed mother and father (both deceased)
Adrian Garff is one of the main characters and one of the two main human antagonists in The Mist television show, played by Russell Posner.
Biography
Edit
Adrian Garff is Bridgeville, Maine's local misfit. He has a strained relationship with his family, especially his father, due to the fact that he wears make up and is attracted to other males - it is (heavily) implied that he is either pansexual or bisexual, as he claims in the first episode that he does not care about the gender of his significant other. Adrian is bullied at school because of this.
Adrian has a strong friendship with Alex Copeland, viewing her as a sister and loving her family. When the Mist arrives, he is cut off from his family, joining Kevin (along with Mia and Bryan) in his mission to find Alex and Eve.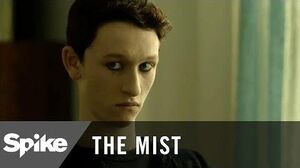 Ad blocker interference detected!
Wikia is a free-to-use site that makes money from advertising. We have a modified experience for viewers using ad blockers

Wikia is not accessible if you've made further modifications. Remove the custom ad blocker rule(s) and the page will load as expected.