Alex Copeland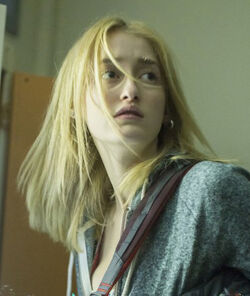 Alex Copeland is one of the main characters in The Mist television show, played by Gus Birney. She is the daughter of Kevin and Eve Copeland. Alex becomes of the victim of a heinous crime shortly before the arrival of the Mist. When the Mist arrives, she is trapped in the local mall with her mother.
Appearances: 4/10
Edit
- Pilot
- Pequod 
Ad blocker interference detected!
Wikia is a free-to-use site that makes money from advertising. We have a modified experience for viewers using ad blockers

Wikia is not accessible if you've made further modifications. Remove the custom ad blocker rule(s) and the page will load as expected.