Father Romanov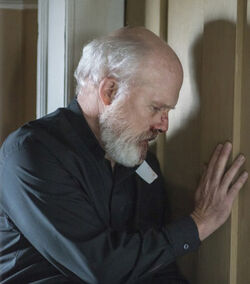 Ethnicity
Caucasian American
Father Romanov is one of the main characters in The Mist television show, played by Dan Butler. A modern-minded priest, his soft interpretation of the Bible is shaken by the arrival of the Mist.
There is speculation that the Four Horseman of the Apocalypse killed him for some unknown reason.
Ad blocker interference detected!
Wikia is a free-to-use site that makes money from advertising. We have a modified experience for viewers using ad blockers

Wikia is not accessible if you've made further modifications. Remove the custom ad blocker rule(s) and the page will load as expected.