"Something in the mist took John Lee! I could hear him screaming!"
―The bloody-nosed man/Dan to the grocery store patrons about John Lee's demise
John Lee Frovin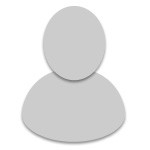 Age
Unspecified (Mid to Late 50s)
Ethnicity
Caucasian-American
Status
Unknown (presumed dead)
Relatives
No known relatives
John Lee Frovin is a mechanic at a Texaco gas station in Bridgton, Maine. When the Mist appears, John Lee enters it as it advances across the town, where an unseen creature drags him off and presumably kills him.
Ad blocker interference detected!
Wikia is a free-to-use site that makes money from advertising. We have a modified experience for viewers using ad blockers

Wikia is not accessible if you've made further modifications. Remove the custom ad blocker rule(s) and the page will load as expected.