Kevin Copeland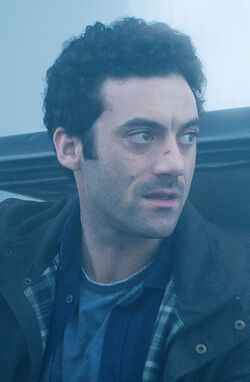 Ethnicity
Caucasian American
Kevin Copeland is one of the main characters in The Mist television show, played by Morgan Spector.
Biography
Edit
Kevin is a former journalist turned children's book writer, he lives with his wife Eve and step daughter Alex in Bridgeville, Maine. Kevin is not the biological father of Alex however Alex's father is still unknown
Against his wife's wishes, he allows their teenage daughter to go to a party. At the party she is drugged and raped; he and his wife are estranged, because of this, when the mist arrives.
When the Mist arrives, Kevin is separated from his wife and daughter, and resolves to find them at all costs.
Kevin then releases 2 prisoners in hope of finding his wife and daughter.
Appearances:
Edit
TBA