Clapham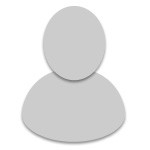 Age
Unspecified (Possibly Late 20s to Early 40s)
Ethnicity
Caucasian-American
Relatives
No known relatives
Mrs. Clapham was one of the patrons trapped in the Grocery Store when the Mist engulfed the town outside. On the first night of the disaster, when Scorpion-Flies and Pterobuzzards began to break into the store, she fell and was trampled by the fleeing crowds, breaking her arm. It is unknown whether she became one of Mrs. Carmody's followers or remained neutral.
Ad blocker interference detected!
Wikia is a free-to-use site that makes money from advertising. We have a modified experience for viewers using ad blockers

Wikia is not accessible if you've made further modifications. Remove the custom ad blocker rule(s) and the page will load as expected.